The Gaby-Britt Relationship is the romance/friendship between Gaby and Britt.
They are commonly referred to as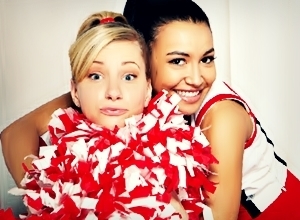 Gabrittany
.
Reasons to Ship Them
Edit
1. They are Brittana 2.0 and everyone ships Brittana, its a fact.
2. They have met two times, one being with Melanie. 
3. They are engaged.
4. Give each other sweet lady kisses while Rea hides in the corner watching them. 
5. The ship is canon on BW and GW. ;)
6. They dedicate songs to each other, mainly if its a Brittana song. 
Brittana/Heya 2.0 
Edit
Britt is Brittany (duh) and Gaby is Santana. Britt- Heather Gaby- Naya 
Because with feelings its better <3 
Their songs included: Landslide, Valerie, Songbird, Mine, I Wanna Dance With Somebody, etc.