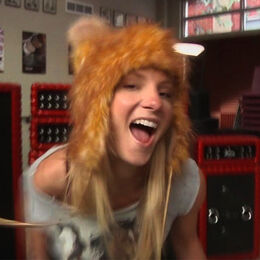 Fondue For Two is an internet talk show, hosted and created by Brittany S. Pierce. This show has made four appearances, Rumours, Naked, Guilty Pleasures and All or Nothing. Brittany's cat Lord Tubbington is featured often in her show.
Mercedes Jones
Tina Cohen-Chang
Lord Tubbington
Jesse St. James (implied)
Marley Rose
Kitty Wilde
William Schuester
Susan Sylvester
Ad blocker interference detected!
Wikia is a free-to-use site that makes money from advertising. We have a modified experience for viewers using ad blockers

Wikia is not accessible if you've made further modifications. Remove the custom ad blocker rule(s) and the page will load as expected.